Best 10 Hotels with Pools in Lake District
Welcome to our guide on luxurious accommodations in the stunning Lake District, UK, where you can dive into an ultimate poolside paradise. Nestled amidst breathtaking landscapes and serene surroundings, the Lake District offers a plethora of opulent hotels that boast magnificent aquatic retreats. Immerse yourself in tranquility as you bask under the sun beside crystal-clear waters or take a refreshing dip while enjoying panoramic views of majestic mountains and shimmering lakes.
Indulge your senses at these upscale resorts, each offering a unique blend of elegance and relaxation. Unwind in style as you explore lavish indoor pools adorned with mosaic tiles and adorned with cascading waterfalls. Alternatively, venture outside to experience the beauty of nature firsthand by taking a leisurely swim in infinity pools that seamlessly merge with their awe-inspiring surroundings. Whether you seek solace in warm whirlpools or wish to sip on exotic cocktails from poolside bars, these luxurious havens cater to your every desire.
Embark on a rejuvenating journey through one of England's most picturesque regions while treating yourself to the epitome of sophistication at these exceptional hotels. So pack your swimsuit and prepare for an unforgettable getaway filled with sublime vistas and unparalleled relaxation at the finest poolside retreats in the enchanting Lake District!
The Best Lake District Hotels with a Pool
Macdonald Old England Hotel & Spa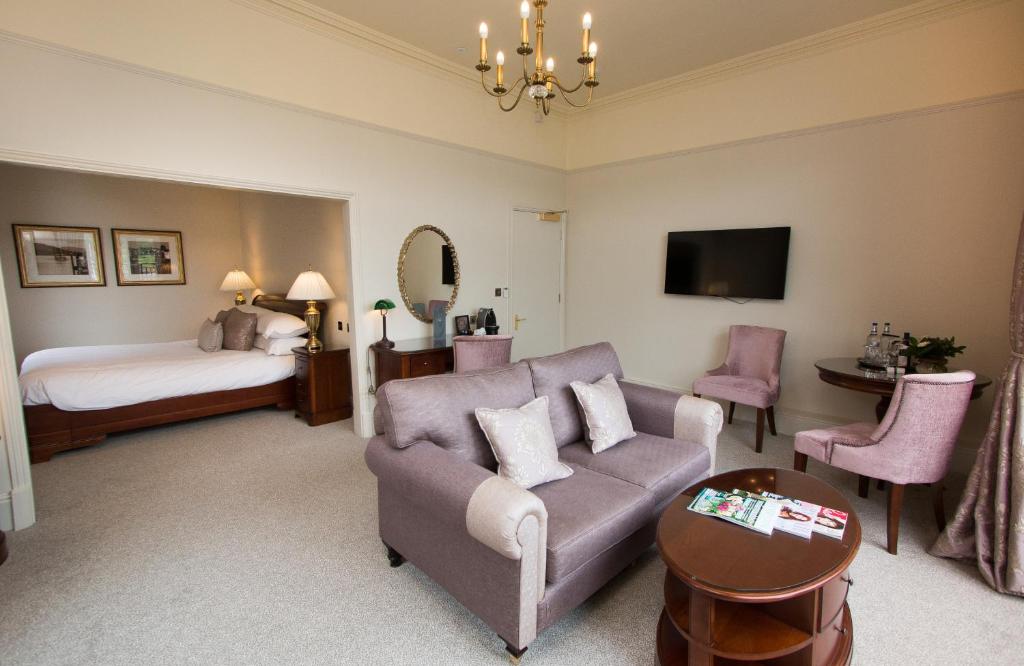 Located on the picturesque shores of Lake Windermere, the Macdonald Old England Hotel & Spa offers guests a luxurious and relaxing stay. The hotel features an indoor pool, a fully equipped gym, and stunning views of the surrounding scenery. Guests can enjoy delicious meals at the award-winning restaurant which uses locally sourced ingredients, or indulge in traditional afternoon teas at the Terrace Bar and Lounge. The beauty spa offers a range of indulgent treatments, and guests can also unwind in the ice room, sauna or aroma steam room. With its beautiful gardens and private boat moorings, this hotel is the perfect retreat for those looking for both tranquility and luxury.
– Indoor pool for year-round swimming
– Stunning views of Lake Windermere
– Award-winning restaurant serving local produce
– Beauty spa offering indulgent treatments
– Private boat moorings available
Windermere Suites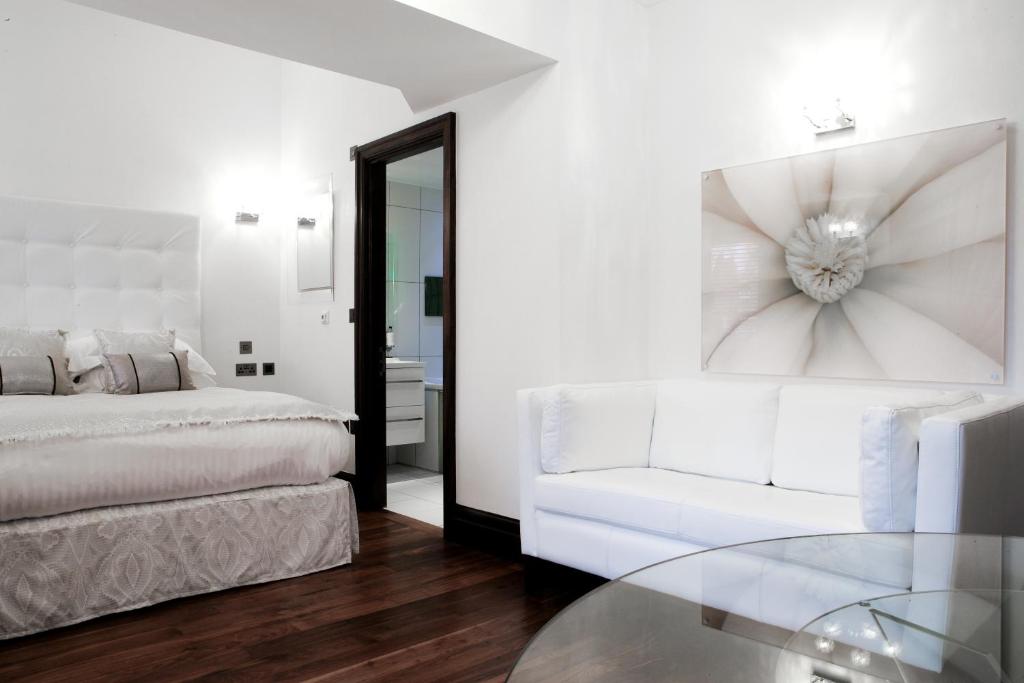 The Windermere Suites is a luxurious hotel with a 5-star Guest Accommodation rating. The suites are beautifully designed, featuring modern furniture from renowned designers such as Philippe Starck. Each Super Luxury suite boasts a handmade, silver-leaf Frank Hudson super-king bed and a luxury bathroom. Guests can enjoy amenities like a seating area, soundproofing, dining area, 42-inch LCD TVs, crystal lights, and free Wi-Fi. To start the day off right, guests receive a choice of hearty Cumbria platter or continental breakfast delivered to their suite every morning. For relaxation, the hotel offers huge air baths for two with mood lights and a TV above. Additional conveniences include electric vehicle chargers in the car park and flexible breakfast times to suit individual preferences. Located just moments away from the town centre and Windermere Train Station, guests can easily explore popular attractions like Lake Windermere and Bowness-on-Windermere's 'World Of Beatrix Potter.'
Pros:
– Luxurious suites with stylish decor
– Handmade silver-leaf beds for ultimate comfort
– In-room amenities including LCD TVs and crystal lights
– Relaxing air baths for two with mood lights
– Convenient location near town centre and train station
Embleton Spa Hotel & Apartments (Embleton)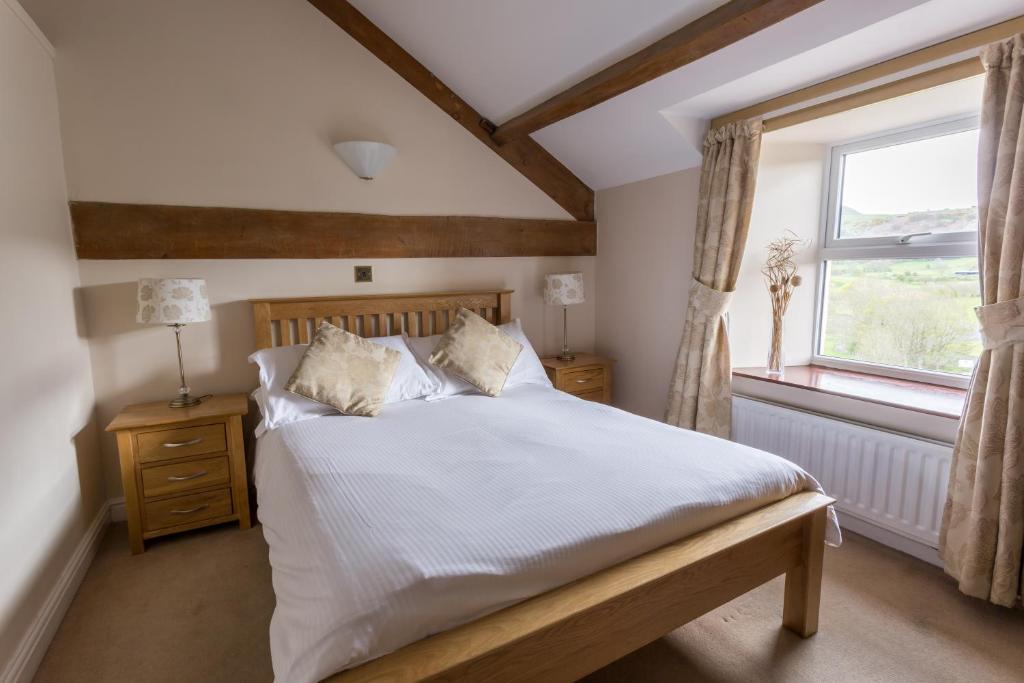 Embleton Spa Hotel & Apartments in Embleton is a charming, family-run hotel housed in an 18th-century Lakeland farmhouse. The hotel offers a range of accommodations including apartments, suites, and en-suite rooms, all featuring contemporary designs with en-suite bathrooms and free Wi-Fi. The highlight of the hotel is its indoor swimming pool, steam room, and gym facilities, which are available for guests to use at no extra charge. Guests can also enjoy stunning countryside views across the Derwent valley from most rooms. The hotel's restaurant serves traditional Cumbrian food made with ingredients sourced from local farms, and guests can dine by an open fire or on the terrace overlooking the fells. Every morning starts with a delicious full Cumbrian breakfast. With Bassenthwaite Lake just 3 miles away and Keswick and Cockermouth within a short drive, Embleton Spa Hotel & Apartments is the ideal base for exploring the beautiful Lake District. Free parking is also available for guests' convenience.
– Indoor swimming pool
– Steam room and gym facilities included
– Stunning countryside views
– Restaurant serving traditional Cumbrian food
– Convenient location for exploring the Lake District
Other places to stay in Lake District
Hotels with Pools in Lake District with Nice Views
Experience the ultimate relaxation at hotels with pools in Lake District, boasting breathtaking views of serene lakes and lush greenery. Dive into crystal-clear waters while surrounded by nature's beauty, creating a tranquil escape from the hustle and bustle of everyday life.
Grange Hotel (Grange Over Sands)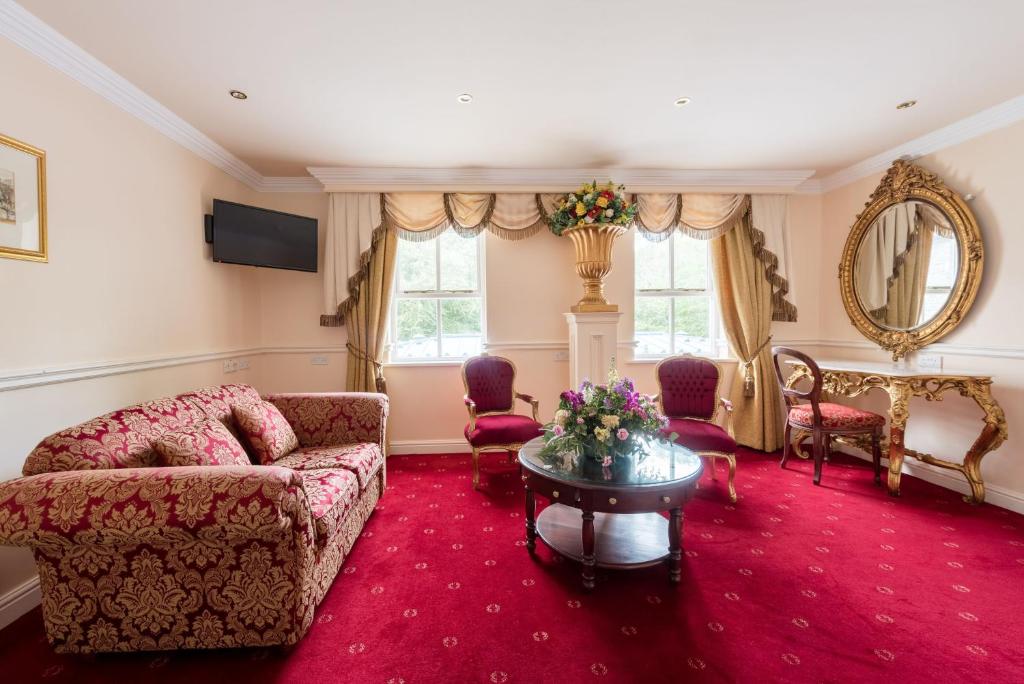 Located in landscaped gardens on the edge of the stunning Lake District, Grange Hotel offers a luxurious stay with its range of amenities. Guests can enjoy a refreshing swim in the hotel's swimming pool or relax in the hot tub, sauna, and steam room at the leisure suite. The en-suite bedrooms are equipped with satellite TV, work desks, and complimentary Wi-Fi. The hotel's elegant Carriages Restaurant serves a delectable 5-course table d'hote menu featuring locally sourced ingredients. Additionally, guests can savor freshly cooked meals from the lounge menu throughout the day. With panoramic bay views and being opposite Grange-over-Sands Rail Station, this historic hotel built in 1866 is conveniently situated for exploring the area.
Pros:
– Beautifully landscaped gardens
– Range of leisure facilities including a swimming pool, hot tub, sauna, and steam room
– Elegant restaurant offering delicious meals made from local ingredients
– Convenient location near Grange-over-Sands Rail Station with panoramic bay views
Holly Lodge Guest House with FREE off site health club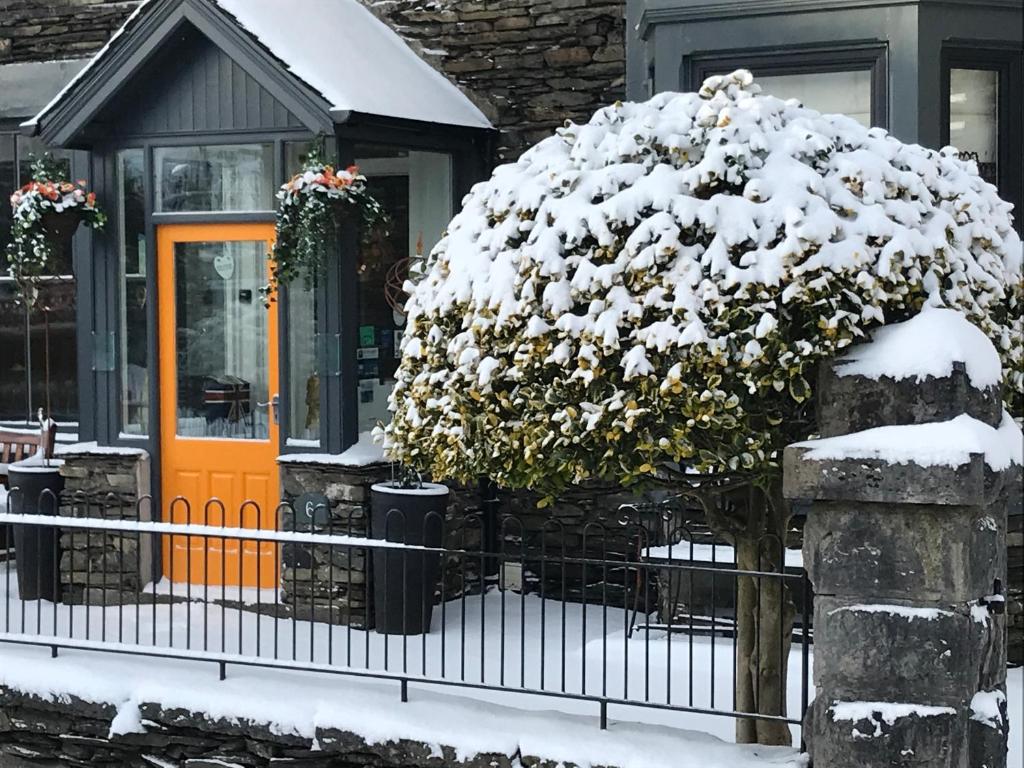 Holly Lodge Guest House, a charming and award-winning boutique-style guest house dating back to 1854, is conveniently located in the heart of Windermere. Just a five-minute walk from restaurants, shops, bars and cafés, this cozy accommodation offers individually decorated rooms with en-suite shower rooms, flat-screen TVs, tea and coffee making facilities, toiletries and hairdryers. The nearby Windermere train station is also just a short stroll away. What sets Holly Lodge apart is its exclusive offer of free access to an offsite health club located 1.5 miles away. Guests can enjoy the use of the swimming pool, sauna, steam room, jacuzzi and gym facilities at no additional cost. Complimentary amenities such as free WiFi and private parking are available on-site as well. After a day of exploring the stunning Lake District National Park or visiting nearby attractions like Orrest Head viewing point with its breathtaking views of Lake Windermere, guests can unwind in the comfortable guest lounge featuring an open fire and board games. The morning begins with a complimentary breakfast offering traditional full English options including fish choices as well as vegetarian and vegan alternatives.
– Convenient central location in Windermere
– Individually decorated rooms with modern amenities
– Free access to offsite health club with swimming pool and fitness facilities
– Comfortable guest lounge with open fire
– Complimentary breakfast with various dietary options
Castle Green Hotel In Kendal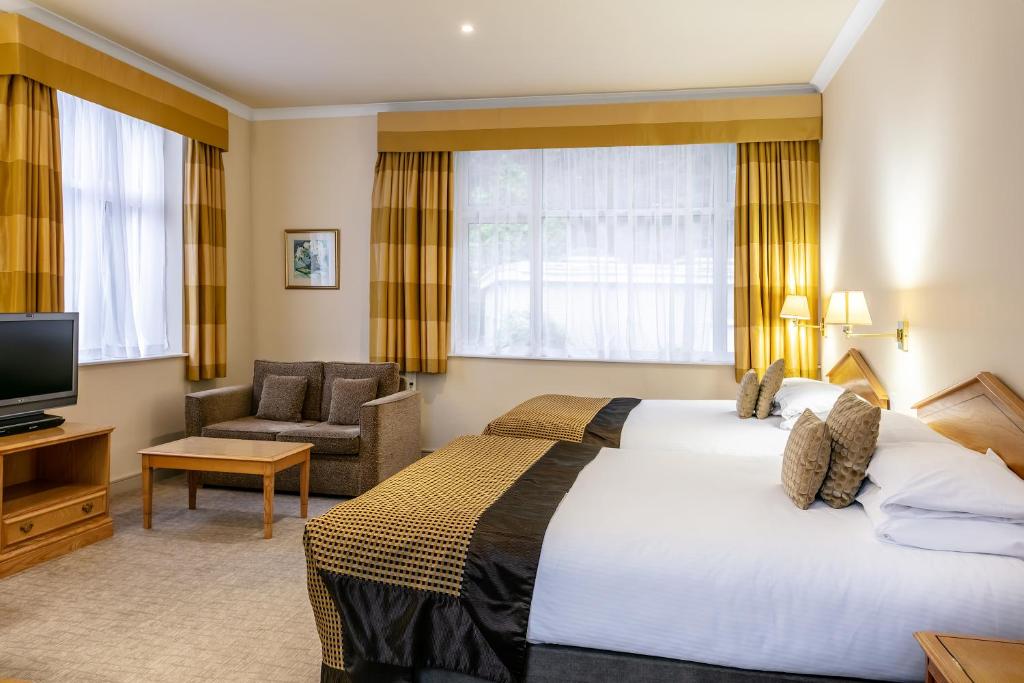 Castle Green Hotel In Kendal, BW Premier Collection is a renowned hotel situated in 14 acres of picturesque wooded gardens. Guests can enjoy the convenience of free parking and leisure facilities, making it an ideal choice for both business and leisure travelers. The hotel offers free WiFi and features a traditional pub for guests to unwind in. With its spa and swimming pool (children's swimming times available in the Fine Print), Castle Green Hotel In Kendal provides plenty of opportunities for relaxation. Additionally, its prime location allows guests to easily explore Kendal center on foot. The on-site restaurant, The Greenhouse, offers a contemporary menu with locally-sourced ingredients while treating diners to breathtaking views of Kendal Castle and the stunning Lakeland countryside. Moreover, guests can observe the culinary magic unfold through a special "theatre window" into the kitchen.
– Free parking
– Leisure facilities available
– On-site traditional pub
– Spa and swimming pool amenities
– Spectacular views from The Greenhouse restaurant
Romantic Hotels with a Pool in Lake District
The romantic hotels with pools in the Lake District offer a perfect blend of luxury and natural beauty, providing couples with a serene and intimate setting to unwind. With stunning lake views and private pool facilities, these hotels create an idyllic atmosphere for a romantic getaway.
The Inn At Grasmere (Grasmere)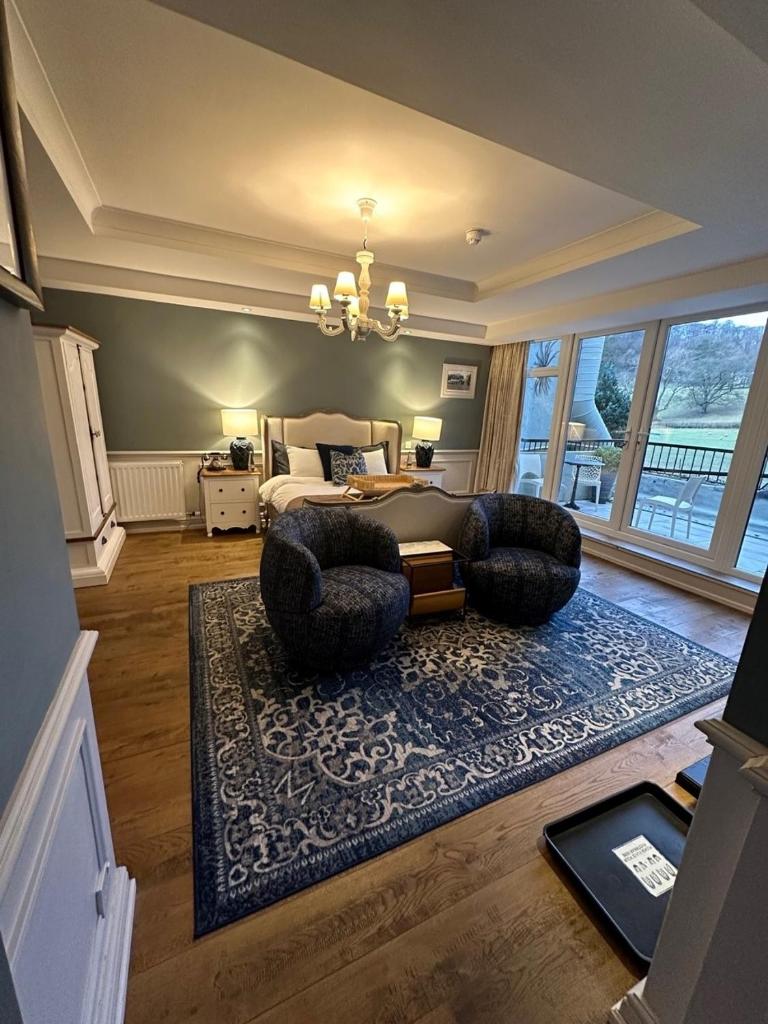 Located in the heart of Grasmere, The Inn at Grasmere is a historic inn that has been welcoming travelers for centuries. With its breathtaking views and central location, it provides visitors with easy access to the stunning Lake District. The recently refurbished rooms are luxurious and equipped with modern amenities such as free WiFi, flat-screen TVs, power showers/baths, and H2K of Harrogate toiletries. Guests can also enjoy the on-site Leisure Centre which features a sauna, small gym, and heated swimming pool. Limited car parking is available on site for free, with additional parking available at a sister hotel just a short walk away. The 1769 Bar & Restaurant offers a traditional menu using locally sourced ingredients, while the Lakeland Bar & Restaurant serves real ales and bar meals. There is also a delightful Courtyard where guests can relax and soak in the beautiful scenery. With walking and hiking routes right at its doorstep, The Inn at Grasmere is an ideal choice for exploring the surrounding area. Ambleside is just 6.9 km away and Keswick is 20 km away.
– Central location in the heart of Grasmere
– Recently refurbished luxurious rooms
– On-site Leisure Centre with sauna, gym, and heated swimming pool
– Free car parking available on site
– Delightful Courtyard to unwind and enjoy the scenery
Hillthwaite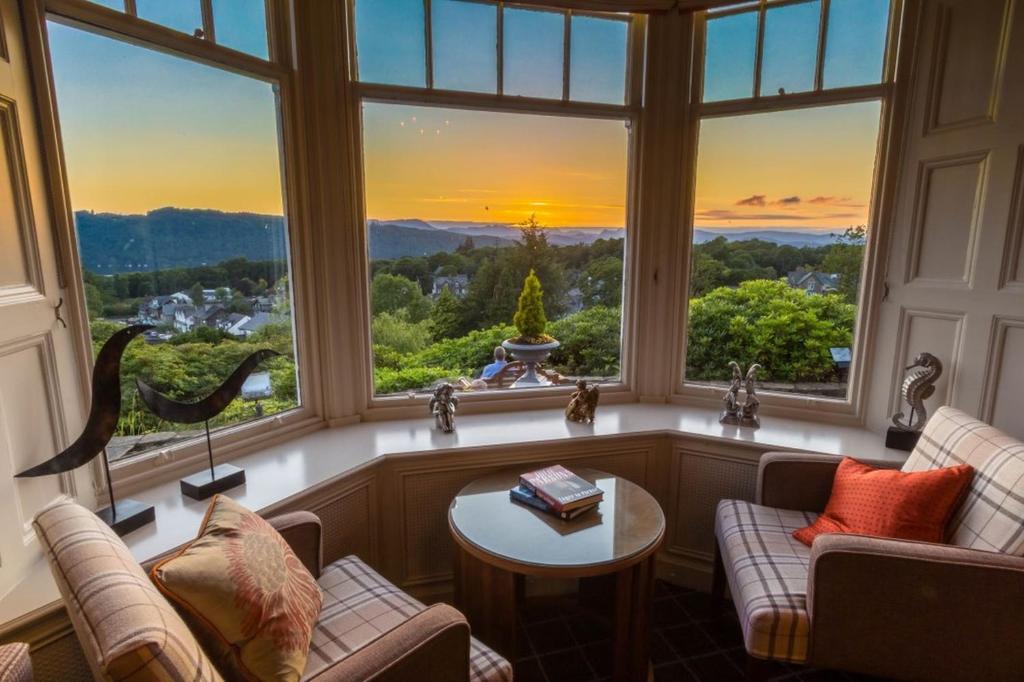 Located in the picturesque Lake District, Hillthwaite is a charming family-run accommodation that offers guests a delightful stay. With its indoor swimming pool, guests can enjoy a rejuvenating dip regardless of the weather. The hotel's beautiful gardens and terrace provide stunning views of Lake Windermere and the surrounding mountains. Some rooms also offer breathtaking views of the lake and mountains, adding an extra touch of tranquility to your stay. The guest lounge with its cozy log fire and lake views is the perfect spot to unwind after a day of exploring. Guests can start their day off right with a delicious full English or Continental breakfast served each morning. Plus, with free parking and WiFi available throughout, Hillthwaite ensures convenience and comfort for all guests. Nearby attractions including The World of Beatrix Potter and Dove Cottage, the former home of William Wordsworth, offer further opportunities for exploration during your visit.
– Indoor swimming pool
– Picturesque gardens
– Stunning views towards Lake Windermere and mountains
– Guest lounge with log fire and lake views
– Full English or Continental breakfast provided
Stonecross Manor Hotel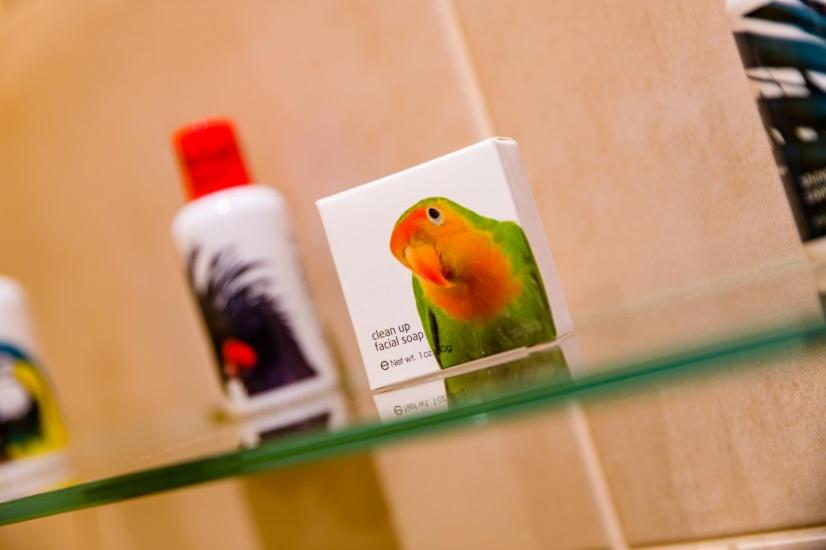 Located in the charming town of Kendal, Stonecross Manor Hotel offers a contemporary boutique experience with its excellent leisure facilities. Guests can unwind and relax in the recently enhanced indoor pool, jacuzzi, sauna, and steam room. The hotel's convenient location near the M6 and A591 makes it easily accessible for travelers. Nature enthusiasts will appreciate that Kendal is within a short drive from the picturesque Yorkshire Dales National Park, making it an ideal base for walkers and sightseers. With its close proximity to various fascinating places of interest, Stonecross Manor Hotel is an excellent choice for those exploring Cumbria. Additionally, guests can benefit from free parking on-site and indulge in delicious cuisine made from local produce at the hotel's restaurant. Plus, Kendal town centre is just a 15-minute walk away.
Pros:
– Recently enhanced indoor pool, jacuzzi, sauna, and steam room facilities
– Convenient location near major highways for easy access
– Close proximity to Yorkshire Dales National Park for nature lovers
– Fascinating places of interest nearby make it an ideal base for exploration
– Free on-site parking available.
Hotels with Pools in Lake District That Are Good for Families
The Lake District in England offers a variety of hotels with pools that are perfect for families seeking a relaxing and enjoyable vacation. These hotels provide a refreshing escape where parents can unwind while children can splash and have fun in the pool.
The Castle Inn Hotel by BW Signature Collection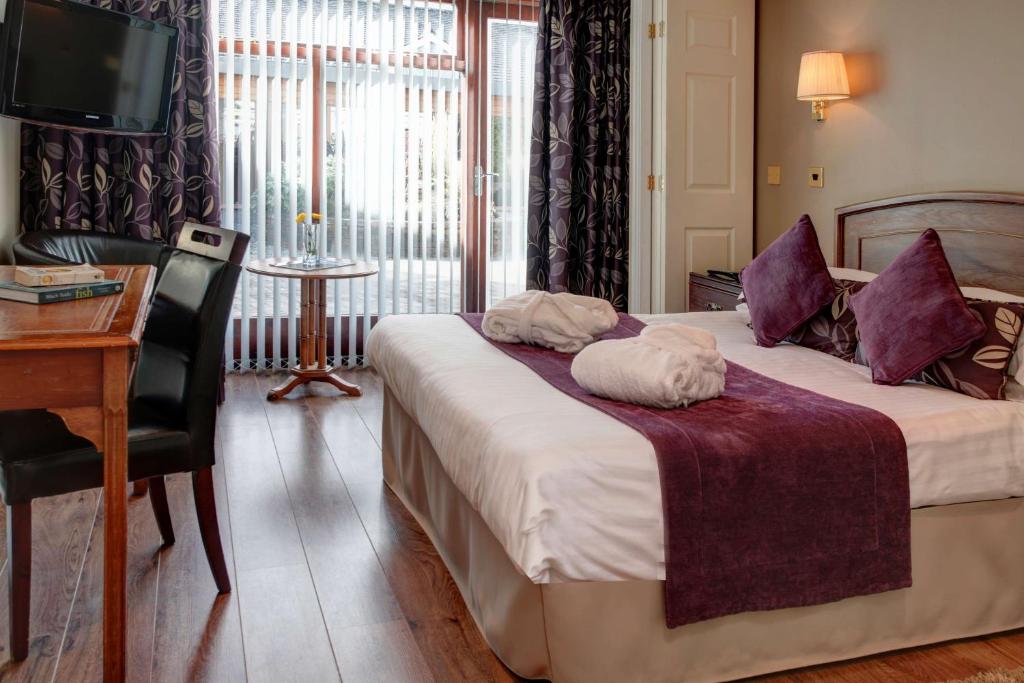 The Castle Inn Hotel by BW Signature Collection in Keswick is a modern venue that was originally a coaching inn dating back to 1770. Located in the beautiful Lake District, it offers stunning views of Bassenthwaite Lake. The hotel features free WiFi and a range of leisure facilities including an indoor pool, sauna, tennis courts, and a games room. Each bright room is equipped with a TV, radio, and complimentary tea and coffee making facilities. The private bathrooms come with hairdryers and some even offer bathrobes. Ironing facilities are available upon request. Situated beneath some of England's highest fells, the hotel has large quiet gardens that provide breathtaking views over Skiddaw. Guests can take a 15-minute walk to reach the scenic shores of Bassenthwaite Lake. Ritson's Restaurant at the hotel serves both international and local dishes, including hearty Cumberland breakfasts. For a more relaxed atmosphere, guests can enjoy real ales and bar meals at The Tavern which boasts exposed wooden beams.
– Indoor pool
– Free WiFi
– Panoramic views of Bassenthwaite Lake
– Extensive leisure facilities
– On-site restaurant serving international and local dishes
Lake District Hotels with Pool Information
| | |
| --- | --- |
| 🛎️ Hotels with a Pool in Lake District | 10 |
| 💰 Hotel prices starting from | $239 |
| 💵 Highest price | $851 |
| 🥇 Average Review Score | 8.3/10 |
| 🛏️ Average number of Rooms | 40 |
FAQ
Can I find hotels with pools in the Lake District?
Absolutely! The Lake District is home to numerous hotels that boast stunning swimming pool facilities. From luxurious resorts to charming boutique accommodations, you'll find a range of options to suit your preferences and budget. Whether you prefer an indoor pool for year-round relaxation or an outdoor pool with breathtaking views of the surrounding landscapes, there are plenty of choices available in this picturesque region.
What are the advantages of staying in a hotel with a pool?
Staying in a hotel with a pool offers several advantages. Firstly, it provides a perfect way to cool off and relax after exploring the beautiful Lake District during hot summer days. Additionally, swimming is known for its many health benefits such as improving cardiovascular fitness and reducing stress levels. A hotel pool also provides an opportunity for leisurely exercise or simply unwinding by the water's edge while enjoying stunning views.
Are there any family-friendly hotels with pools in the Lake District?
Absolutely! There are several family-friendly hotels in the Lake District that offer pools suitable for all ages. These hotels often have designated children's areas within their pool facilities, ensuring that your little ones can splash around safely while you enjoy some well-deserved relaxation time. Some family-friendly hotels even offer additional amenities such as water slides or play areas adjacent to their pools.
Do all hotels with pools provide towels and other necessary equipment?
Yes, most hotels with pools in the Lake District provide towels and other necessary equipment for your convenience. You can expect fresh towels either provided directly at the poolside or available upon request from reception or designated towel stations nearby. However, it's always recommended to check each hotel's specific policies regarding towel usage to ensure you have everything you need during your stay.
Can I use the hotel's pool even if I'm not staying at that particular hotel?
Unfortunately, access to hotel pools is usually restricted only to guests staying at the respective hotel. This policy ensures the privacy and comfort of hotel guests, as well as safety considerations. However, if there's a specific hotel pool you are interested in experiencing, you may be able to inquire about day passes or access options directly with the hotel management. It's always worth checking with the individual hotels for any special arrangements they may have in place.
Popular Hotels with Pools destinations