Best 11 Hotels with Pools in Chennai
Welcome to Chennai, the vibrant and culturally rich city nestled along the captivating coast of India. As you embark on your journey through this enchanting metropolis, allow yourself to be mesmerized by its stunning array of luxury accommodations boasting exquisite aquatic havens. This guide will take you on a whirlwind tour of Chennai's finest hotels with invigorating swimming facilities, where you can bask in the soothing embrace of crystal-clear waters.
Immerse yourself in sheer opulence as you step foot into these resplendent establishments, each meticulously designed to offer an oasis of tranquility amidst the bustling energy of Chennai. Whether you seek respite from the sweltering sun or simply crave a momentary escape from reality, these hotels provide the ultimate tropical retreat within their paradisiacal pools. From secluded rooftop sanctuaries affording breathtaking panoramic views to expansive lagoon-style sanctuaries nestled amidst lush gardens, Chennai's poolside gems cater to every discerning traveler's desires.
Dive into a world where relaxation meets sophistication – indulge in rejuvenating swims while sipping on delectable cocktails at poolside bars, or soak up some rays on luxurious sun loungers surrounded by serene palm-fringed landscapes. With their impeccable attention to detail and unrivaled hospitality, Chennai's hotels with swimming amenities promise an unforgettable experience that will leave you longing for more. So pack your swimsuit and get ready for an extraordinary aquatic escapade like no other!
The Best Chennai Hotels with a Pool
Radisson Blu Hotel GRT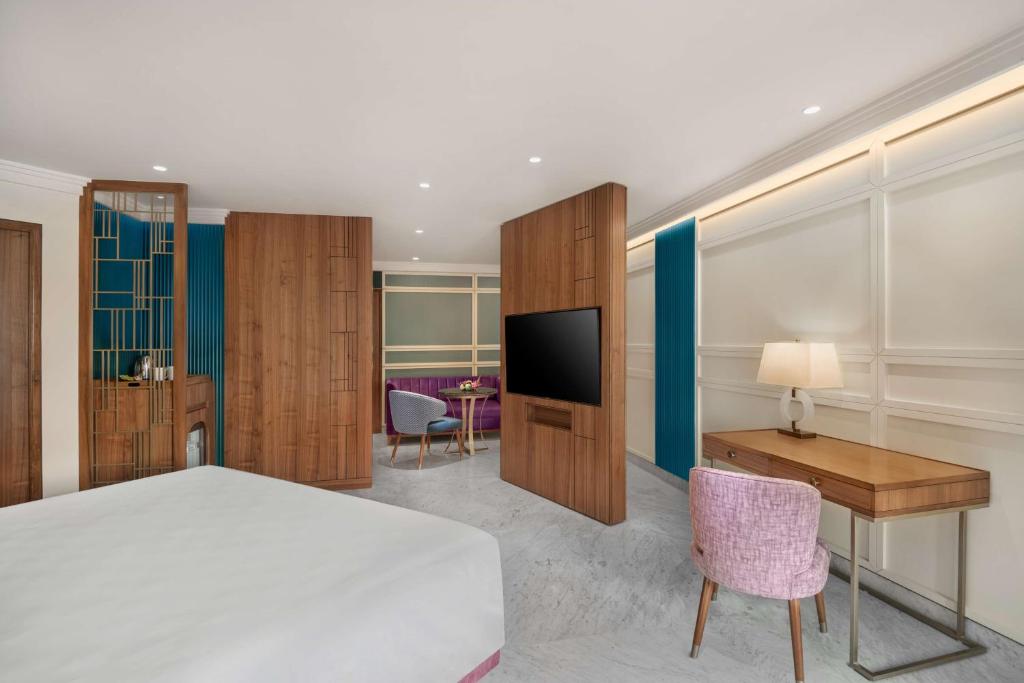 The Radisson Blu GRT Hotel in Chennai is a luxurious and technologically advanced hotel, making it the first "SMART" hotel in the city. With state-of-the-art technology such as Artificial Intelligence, NFC, Machine Learning, Virtual Reality, and IoT, this hotel is equipped to provide a safe haven for guests in the new-normal hospitality world. Located just 3 kilometers from both the National and International airline terminals, it offers convenience for travelers. The hotel has a central theme of overall wellness for its guests and offers a holistic wellness program based on the 8 pillars of self-care. The team is trained to provide hyper-personalized service in a controlled environment.
Pros:
– State-of-the-art technology ensures safety and comfort
– Convenient location near airport terminals
– Focus on guest wellness with personalized services
– Holistic wellness program based on self-care principles
– Trained staff providing exceptional service
Regenta Central RS Chennai OMR SIPCOT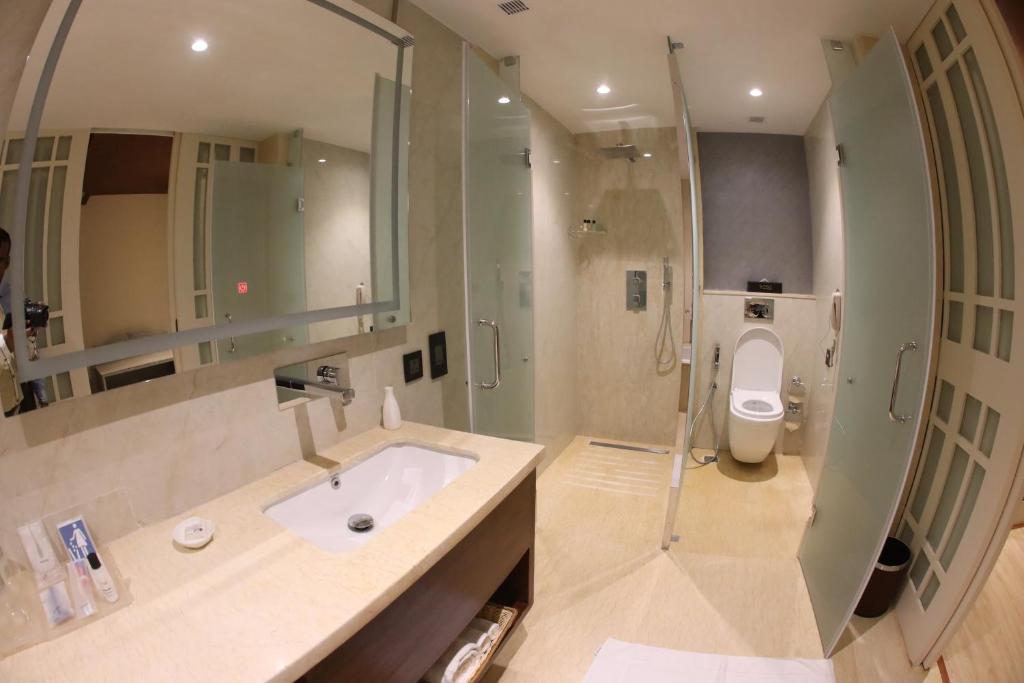 Situated in Chennai, Regenta Central RS Chennai OMR SIPCOT offers a range of facilities to ensure a comfortable stay. Guests can enjoy the convenience of a fitness center, free private parking, and a shared lounge. The hotel also features a restaurant, room service, and a 24-hour front desk. All rooms are equipped with air conditioning and a desk. Some rooms offer city views and include a safety deposit box. Guests can start their day with breakfast options that include buffet, à la carte, and continental choices. The hotel is located near popular attractions such as Indian Institute of Technology Madras, Anna University, and Arignar Anna Zoological Park.
– Convenient location in Chennai
– Fitness center for guests to stay active
– Free private parking for added convenience
– Restaurant on-site serving delicious meals
– Helpful concierge service available for assistance
Clarion Hotel President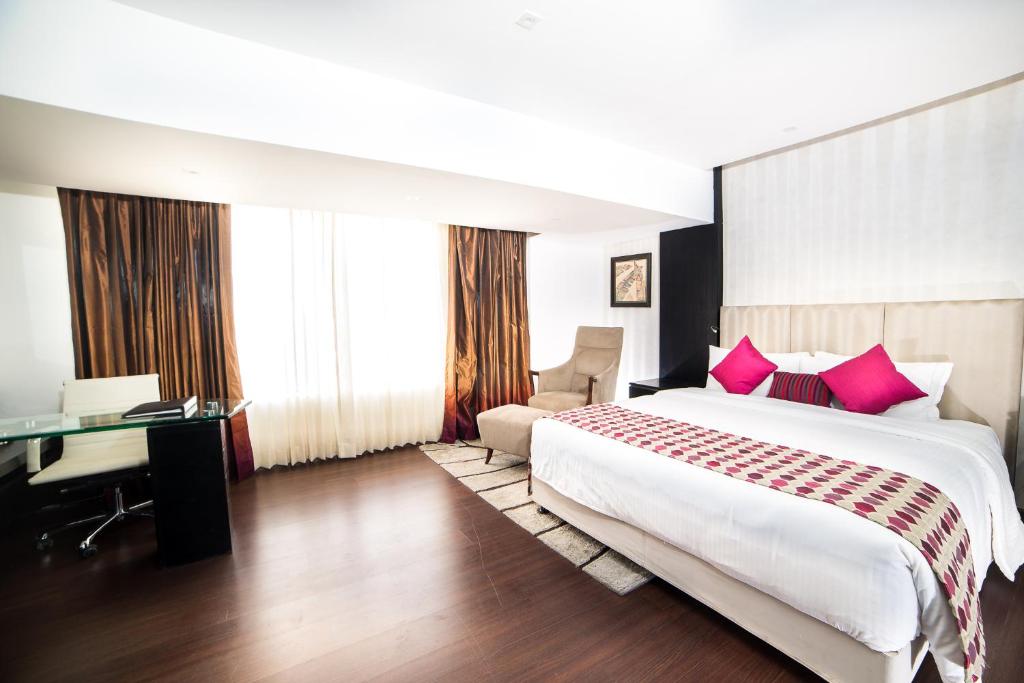 Located in the heart of Chennai's Radhakrishnan Salai, Clarion Hotel President offers a stylish and convenient stay. Just 500 metres from Marina Beach and 1 km from the city centre, this hotel is also conveniently located close to the US Consulate. The hotel features an outdoor swimming pool, multiple dining options including an all-day dining restaurant and an Eastern fine dining experience, as well as a host of beverages at Purple Room. Guests can enjoy spacious contemporary rooms with Wi-Fi access, flat-screen TVs, personal safes, and coffee/tea making facilities. The hotel also offers 24-hour room service and a range of services including ticketing assistance, laundry services, currency exchange and more. With its ideal location near popular shopping centres and business districts, Clarion Hotel President is the perfect choice for both business travelers and tourists alike.
– Convenient location near Marina Beach
– Outdoor swimming pool
– Multiple dining options
– Spacious contemporary rooms with Wi-Fi access
– Range of services available such as ticketing assistance and laundry services
Other places to stay in Chennai
Hotels with Pools in Chennai with Nice Views
Chennai offers a range of hotels with pools that boast stunning views. Whether overlooking the city skyline or the serene coastline, these hotels provide guests with the perfect opportunity to relax and indulge in their surroundings while enjoying a refreshing swim.
ITC Grand Chola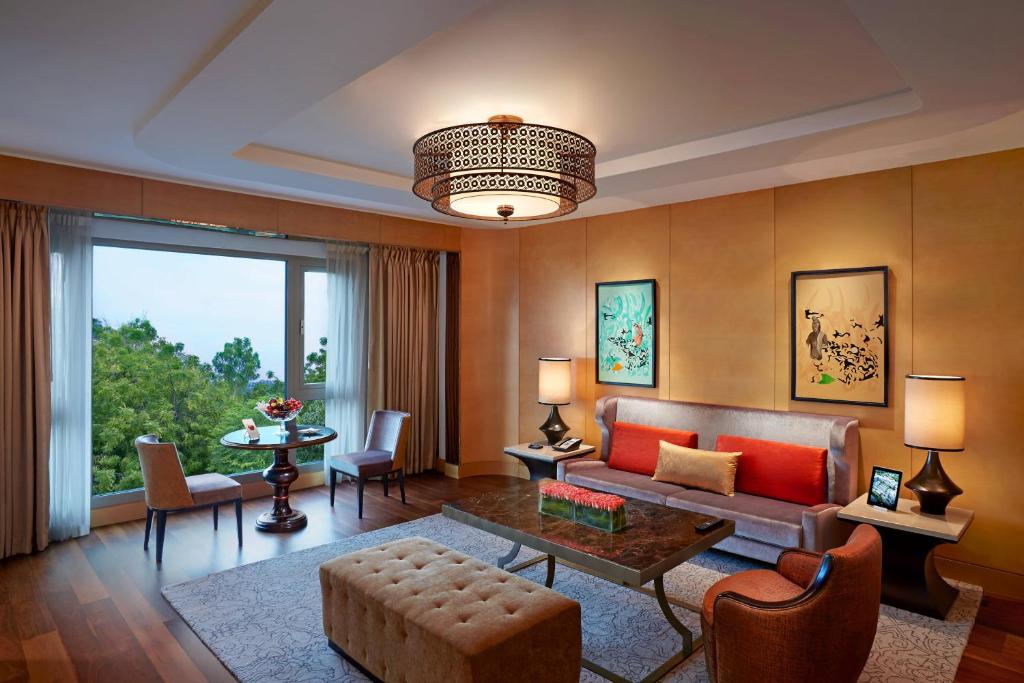 Situated along Mount Road in Chennai, the ITC Grand Chola is a luxury hotel that offers a range of amenities and services to ensure an unforgettable stay. With 10 dining options, guests can indulge in a variety of culinary experiences, from regional and national cuisine at Madras Pavilion to Italian specialties at Ottimo Cucina Italiana. The hotel also boasts an outdoor swimming pool and fitness center for those looking to relax or stay active during their visit. For ultimate relaxation, the Kayakalp The Royal Spa offers a range of massages and therapies in its 12 treatment rooms. The contemporary air-conditioned rooms feature modern amenities including a flat-screen TV, electric kettle, and en suite bathroom with shower facilities. Room service is available for added convenience. Guests can take advantage of the 24-hour front desk for assistance with various services such as luggage storage, laundry, and tour arrangements. Complimentary public parking spaces are provided for guests who arrive by car. In terms of location, the Guindy Race Course and Chennai Snake Park are both within 2 km from the hotel, while the Chennai Trade Centre is just 2.3 km away.
– Convenient location along Mount Road
– Wide variety of dining options
– Outdoor swimming pool & fitness center
– Luxurious spa offering massages & therapies
– Contemporary rooms with modern amenities
Novotel Chennai OMR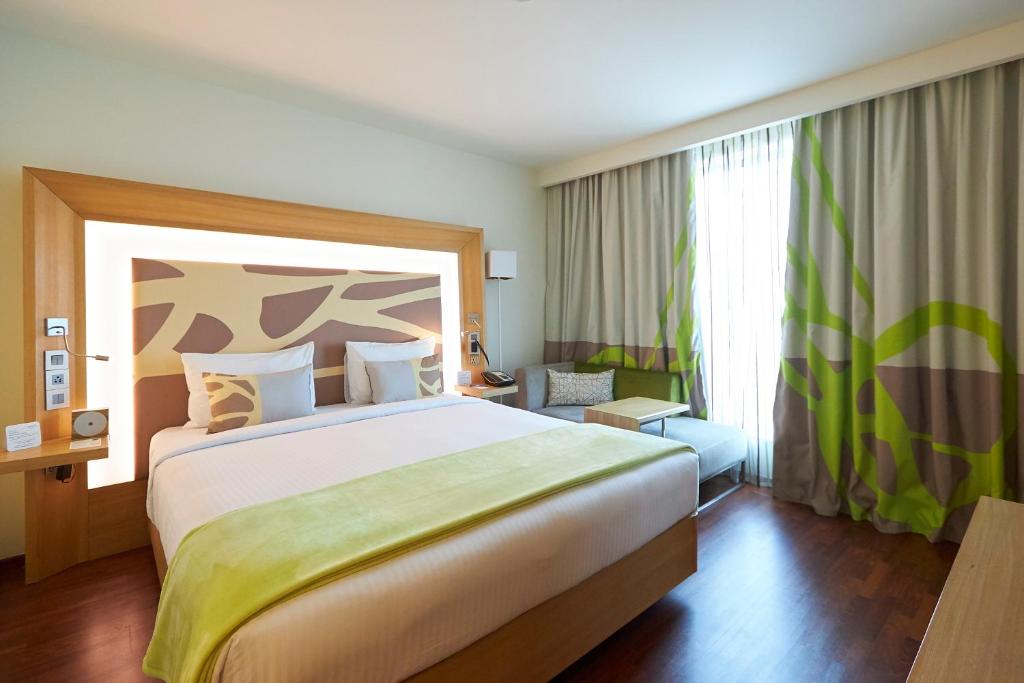 Novotel Chennai OMR – An Accor Brand is a luxurious 5-star hotel located in the heart of Chennai's IT hub, Sholinganallur. Spread across 3 acres of lush greenery, this pet-friendly hotel offers modern and spacious air-conditioned rooms with stunning city views. Guests can enjoy a range of amenities including a 24-hour fitness center, two restaurants and bars, free WiFi, and a luxury spa on site. The hotel is conveniently situated near major IT parks and is just a short drive away from ECR beaches and Marina Mall. With its excellent facilities, comfortable rooms, and prime location, Novotel Chennai OMR is the ideal choice for business travelers or those looking for a relaxing city break.
– Convenient location in the heart of Chennai's IT hub
– Spacious and modern rooms with beautiful city views
– Range of amenities including fitness center, restaurants, bars, and spa
– Close proximity to major IT parks as well as beaches and shopping malls
– Ideal for business travelers or those seeking a relaxing getaway
The Pride Hotel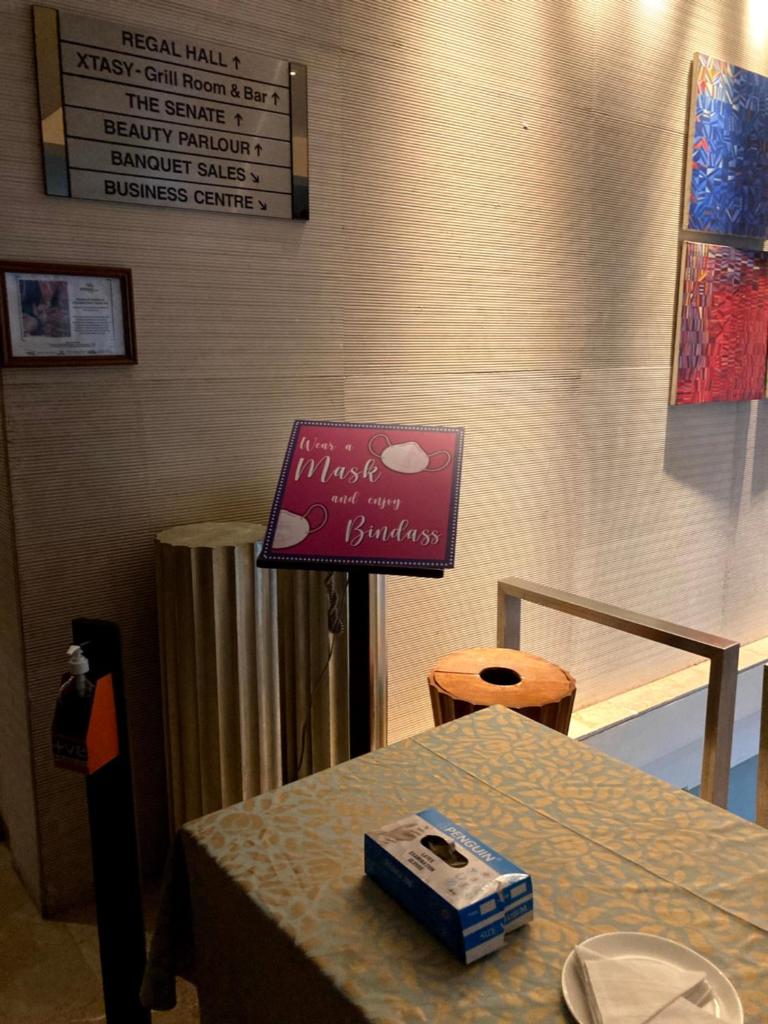 The Pride Hotel is a luxurious hotel located in the heart of Chennai City Centre, just 500 meters away from Nehru Park Metro Station. This centrally located hotel offers a fitness centre and indulgent spa treatments for guests to relax and unwind. Situated on Poonamallee High Road, it is conveniently close to popular attractions such as Spencer Mall (7 km) and Chennai Port (5 km). With its proximity to Central Railway Station (3 km) and Chennai International Airport (19 km), The Pride Hotel ensures easy access for travellers. The air-conditioned rooms provide stunning city views and are equipped with modern amenities including a flat-screen TV, personal safe, and tea/coffee making facilities. En suite bathrooms offer the choice of either a shower or bathtub along with complimentary toiletries. Guests also have access to free private parking on-site.
Pros:
– Convenient central location in Chennai City Centre
– Excellent transportation links being close to Nehru Park Metro Station, Central Railway Station, and Chennai International Airport
– Well-appointed rooms with modern amenities and beautiful city views
– Relaxing spa treatments offered at the hotel's pampering spa
– A variety of dining options available ranging from gourmet dishes at Casablanca to traditional Punjabi cuisine at Pura Da Dhaba
Romantic Hotels with a Pool in Chennai
Chennai, known for its rich history and vibrant culture, offers a range of romantic hotels with pools. These idyllic retreats provide the perfect setting for couples to unwind and enjoy each other's company in a serene and luxurious environment. Whether it's lounging by the poolside or indulging in a private swim, these hotels offer an unforgettable romantic getaway.
The Accord Metropolitan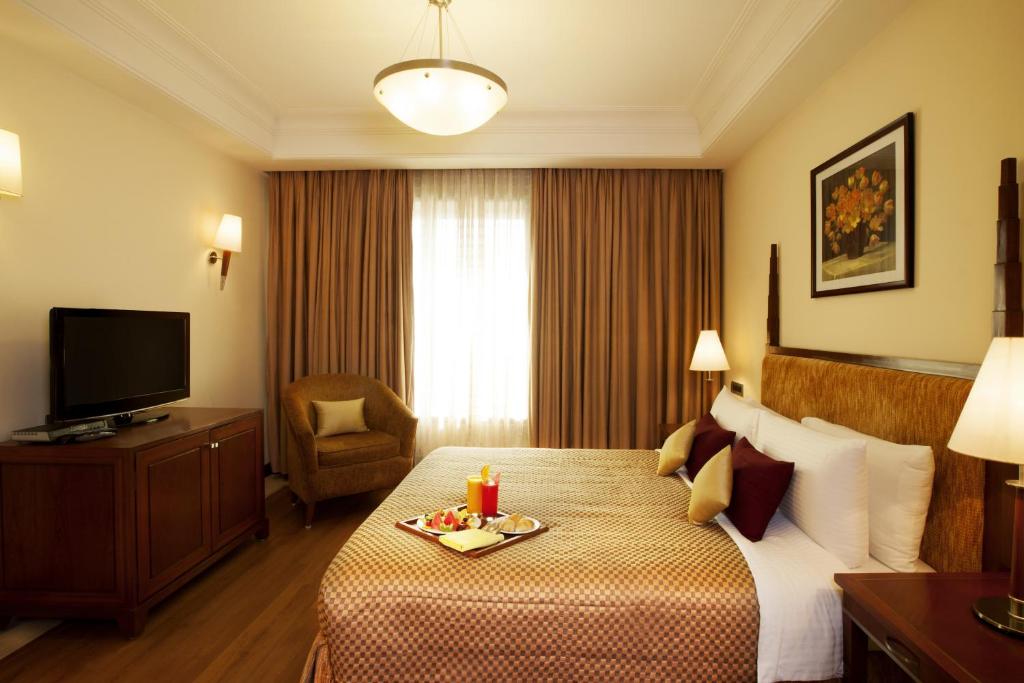 Located in Chennai, The Accord Metropolitan is a luxurious hotel that offers both indoor and outdoor pools for guests to enjoy. The interiors of the hotel are adorned with marble and gold leaf furnishings, exuding elegance and opulence. With modern rooms, three dining options, an indoor pool, and a spa, guests will find everything they need for a comfortable stay. The pool area provides sun loungers for relaxation, while the spa also features a beauty salon for pampering treatments. Each room at The Accord Metropolitan is equipped with amenities such as a flat-screen cable TV, DVD player, safety deposit box, tea/coffee making facilities, and free newspapers. The en suite bathrooms offer separate bathtub and shower facilities. In addition to the pools and spa, the hotel also boasts a Fitness Zone complete with a gym, hot tub, and sauna for those looking to stay fit during their visit. Guests can take advantage of the 24-hour concierge and front desk services for any assistance they may require. For dining options within the hotel premises itself are Pergola restaurant on the 15th floor offering Indian and grilled food with city views; while on the rooftop there is a lounge bar serving Pan-Asian flavors along with premium international collections of beverages.. Nearby attractions include Pondy Bazaar (2 km), Consulate General of the United States (3 km), Apollo Cancer Institutes (3 km), AG-DMS metro Station (1 km) making it convenient for guests to explore these places of interest. Traveling in and out of Chennai is also hassle-free as The Accord Metropolitan is located 6 km from the local railway station and only 12 km away from Chennai International Airport.
Pros:
– Luxury hotel with elegant interiors
– Indoor and outdoor pools available
– Three dining options offering diverse cuisines
– Spa with beauty salon facilities
– Well-equipped fitness zone including gym, hot tub & sauna
The Residency Towers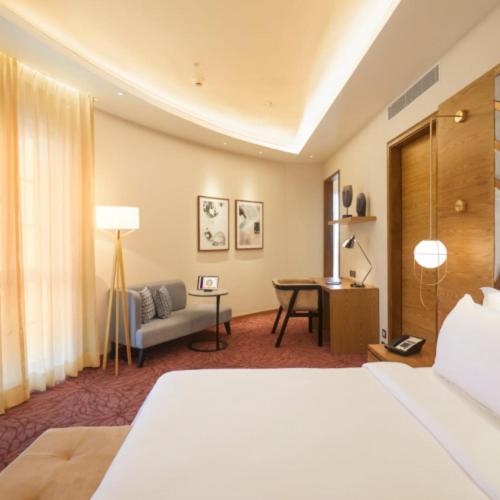 The Residency Towers is a Chennai hotel that offers guests a luxurious and comfortable stay. With its outdoor pool, fitness room, and spa treatments, guests can relax and rejuvenate during their stay. The hotel also provides free Wi-Fi and is conveniently located just a short 2-minute walk from the Globus Shopping Mall. For those traveling by train or plane, the hotel is 6 km from Central Railway Station and 14 km from Meenambakam International Airport. The rooms are beautifully decorated with modern decor, featuring carpeted flooring and a sofa for added comfort. Amenities include cable TV, telephone, and en suite bathrooms with showers. Additional services such as airport transfers, car rentals, and business facilities are available at an extra charge. Guests can enjoy round-the-clock room service as well as dining options at the Main Street restaurant offering international buffet spreads or Southern Aromas serving authentic South Indian cuisine. For breathtaking city views while dining or enjoying drinks, Crown Roof Top Restaurant is the perfect spot to unwind. To end the day on a relaxing note, guests can head to Bike and Barrel English Pub for drinks and billiards entertainment. The hotel's location is also convenient for embassy visits with British, Japanese Singaporean Malaysian American embassies all within 3 km radius.
Pros:
– Outdoor pool for relaxation
– Fitness room for workout sessions
– Pampering spa treatments available
– Free Wi-Fi access throughout the hotel
– Conveniently located near shopping malls
Taj Wellington Mews Chennai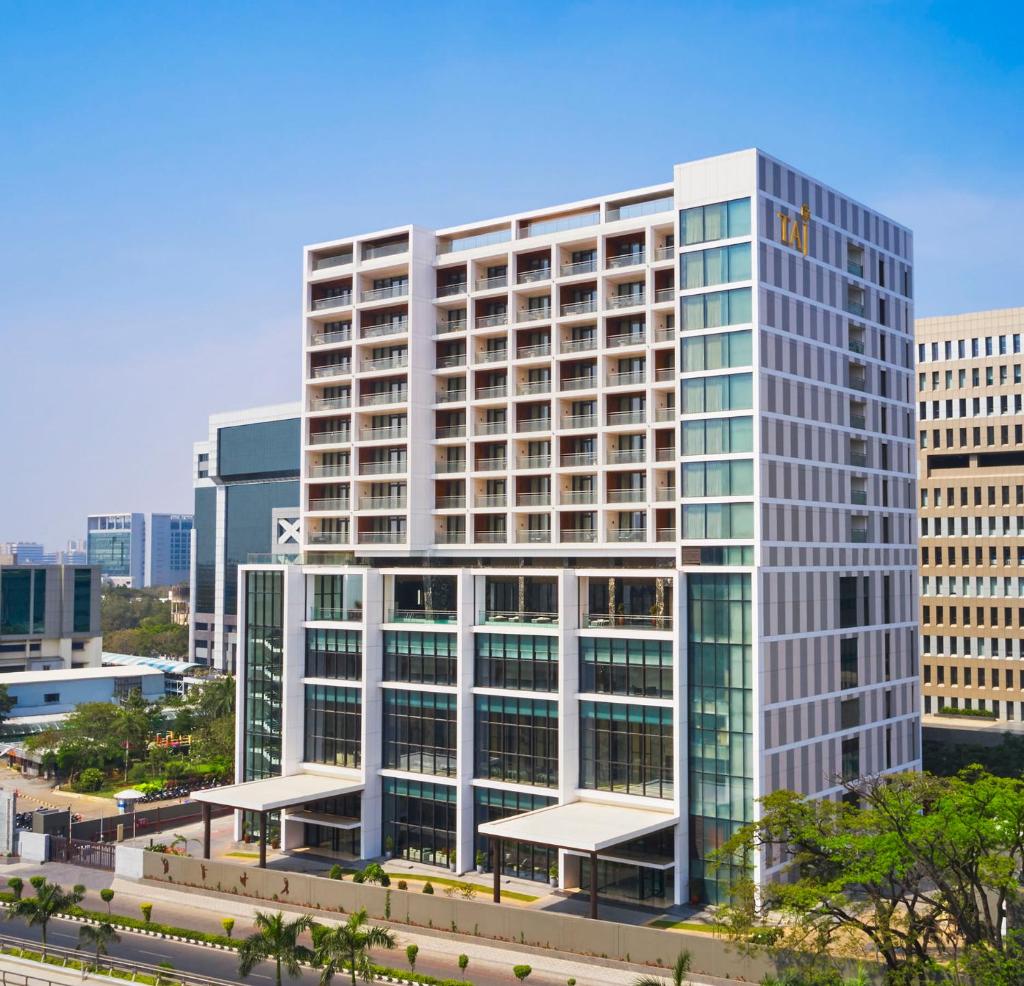 Opened in February 2021, Taj Wellington Mews Chennai is a luxurious 5-star hotel located in Chennai, just 4.6 km from the Indian Institute of Technology, Madras. The hotel offers a range of impressive amenities including an outdoor swimming pool, free private parking, a fitness center, and a restaurant. Guests can enjoy the convenience of free WiFi and access to room service through the hotel's 24-hour front desk. The accommodation also features a sauna for ultimate relaxation. Each air-conditioned unit is equipped with modern comforts such as a flat-screen TV with cable channels, a fridge, kettle, bidet, free toiletries and a desk. With spacious private bathrooms that include showers and hairdryers, guests can also enjoy stunning city views from their rooms. Additionally, every room includes a cozy seating area for optimal comfort. A delicious continental breakfast is served each morning at the accommodation. With Anna University just 4.7 km away and Pondy Bazaar situated at 7.4 km distance, guests have easy access to nearby attractions. For travelers' convenience, Chennai International Airport is located only 9 km away from Taj Wellington Mews Chennai.
– Outdoor swimming pool
– Free private parking
– Fitness center
– Sauna
– City view rooms
Hotels with Pools in Chennai That Are Good for Families
Chennai offers a range of hotels with pools that are perfect for family getaways. These properties provide a refreshing escape from the city's heat, allowing families to relax and enjoy quality time together in the cool water.
Taj Club House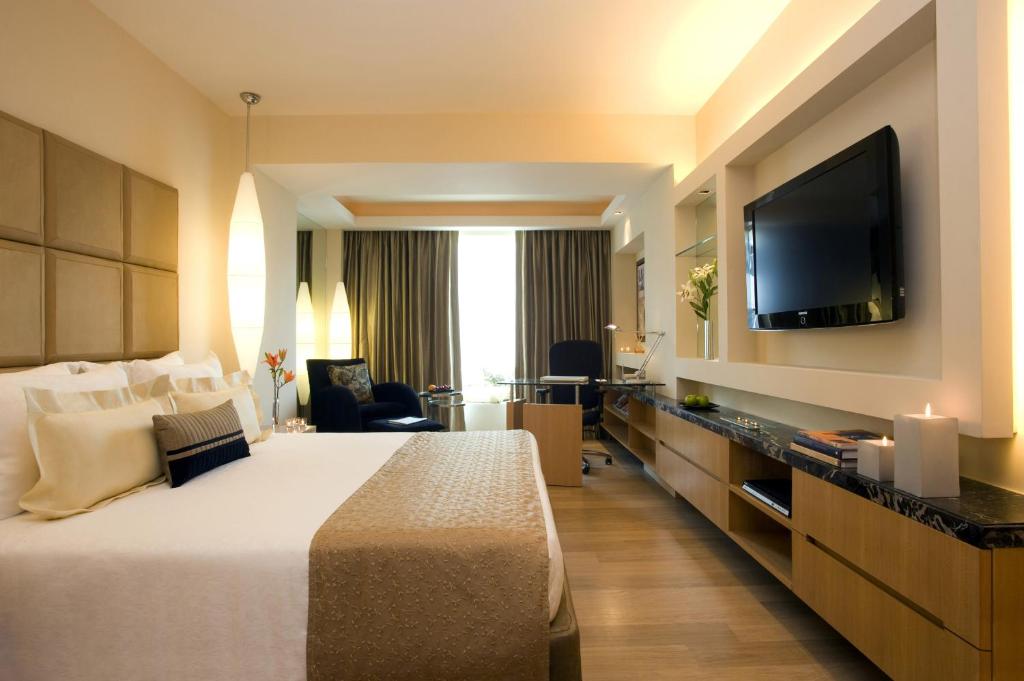 Taj Club House is a luxurious hotel located on Clubhouse Road in central Chennai, housed in a grand neon-blue building off Mount Road. With its elegant air-conditioned rooms that feature contemporary design elements such as glass, wood, and warm lights, guests can expect a comfortable and stylish stay. The hotel offers a range of amenities including an outdoor rooftop pool for relaxation, pampering spa treatments at Jiva Spa, and a fitness center for those looking to stay active. Guests can also take advantage of the 24-hour business center which provides laptops and mobile phones for rent, as well as the tour desk and car rental services available. Dining options at Taj Club House are plentiful with Beyond Indus serving delightful Indian cuisine, while the 24-hour Club House offers international dishes. Mediterranean food lovers can head to Kefi for their fix while Blend and Brew lounges provide refreshing drinks throughout the day. Overall, Taj Club House provides guests with luxurious accommodations coupled with convenient amenities to ensure a memorable stay.
– Luxurious rooms with contemporary design
– Outdoor rooftop pool
– Pampering spa treatments at Jiva Spa
– Fitness center for staying active
– Convenient location near popular attractions
The Leela Palace Chennai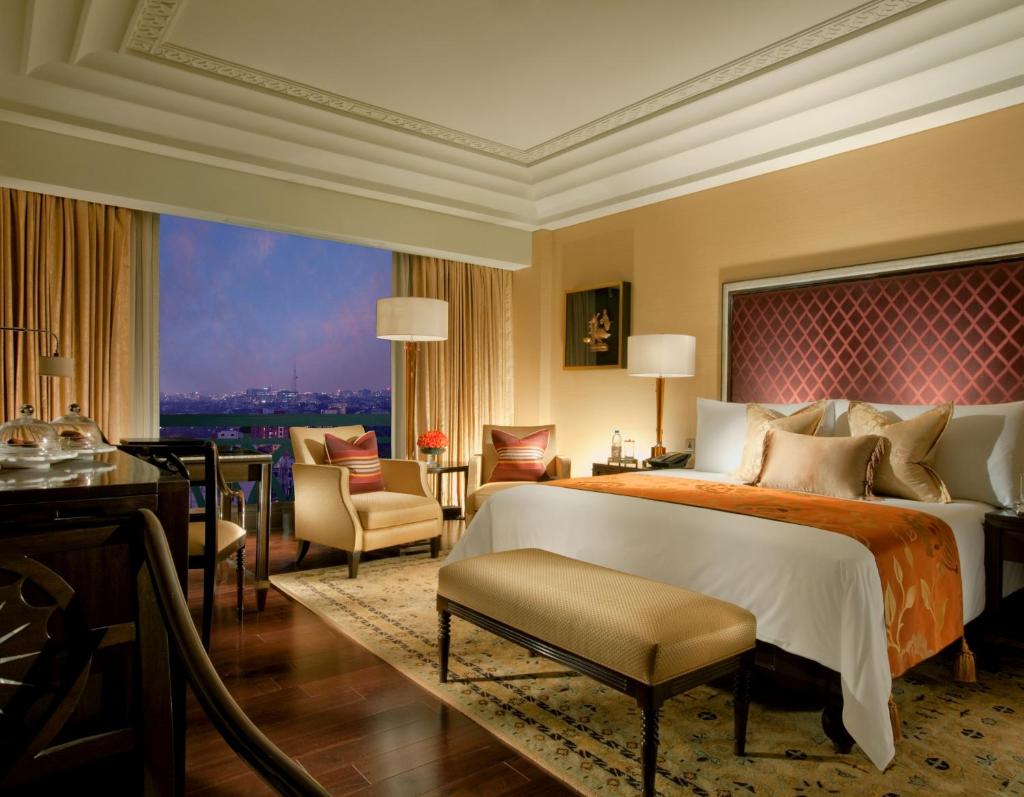 Located on 4.8 acres of serene land, the Leela Palace Chennai offers guests a luxurious experience with its outdoor pool and state-of-the-art fitness center. The hotel's spacious and beautifully designed rooms ensure comfort and convenience with their 24-hour room service. Guests can enjoy stunning views of the sea from their air-conditioned rooms, which are equipped with a 40-inch flat-screen TV, Blu-ray player, minibar, and sofa. With its proximity to St. Thomas Basilica and Marina Beach, as well as other attractions like Parthasarathy Temple, this hotel is ideally located for exploring Chennai. Indulge in a variety of culinary delights at Spectra restaurant or choose from other dining options such as Jamavar Indian Restaurant, China XO Chinese restaurant, or Library Blu Bar. The Leela Palace Chennai also offers car rental services for guests who want to explore the area or visit nearby golf courses. Additional amenities include a florist, concierge desk, and meeting rooms.
– Outdoor pool for relaxation and leisure
– Fitness center for maintaining wellness
– Spacious and well-designed rooms with modern amenities
– Variety of dining options showcasing diverse cuisines
– Convenient location near popular attractions
Chennai Hotels with Pool Information
| | |
| --- | --- |
| 🛎️ Hotels with a Pool in Chennai | 11 |
| 💰 Hotel prices starting from | $119 |
| 💵 Highest price | $1084 |
| 🥇 Average Review Score | 7.8/10 |
| 🛏️ Average number of Rooms | 186 |
FAQ
Can you recommend any luxury hotels in Chennai with pools?
Yes, there are several luxury hotels in Chennai that offer exceptional pool facilities. One highly recommended option is the Taj Coromandel, a 5-star hotel known for its lavish amenities. The hotel features a stunning outdoor pool with comfortable loungers and lush greenery, creating a serene ambiance for relaxation and rejuvenation.
Are there any budget-friendly hotels in Chennai that have swimming pools?
Certainly! If you're looking for budget-friendly options with swimming pools in Chennai, Hotel Savera is worth considering. This popular hotel offers guests the opportunity to enjoy a refreshing swim while keeping expenses low. The pool area is well-maintained and provides a pleasant atmosphere to unwind after exploring the city.
Do all hotels in Chennai provide access to their pools for non-guests?
No, not all hotels in Chennai allow non-guests to use their pool facilities. However, some hotels do offer day passes or allow access to their pools for an additional fee. For example, The Leela Palace Chennai provides day pass options for visitors who wish to enjoy their luxurious pool area for a limited time without staying at the hotel.
Are there any rooftop infinity pools available at hotels in Chennai?
Yes, indeed! For those seeking a unique swimming experience with breathtaking city views, several hotels in Chennai boast rooftop infinity pools. One such hotel is The Park Chennai which features an exquisite rooftop pool overlooking the skyline of the city. Guests can relax on sunbeds while enjoying panoramic vistas during their swim.
What safety measures are typically implemented at hotel swimming pools in Chennai?
Hotels prioritize guest safety and adhere to standard safety measures at their swimming pools in Chennai. These include providing lifeguards during specified hours of operation, ensuring proper water quality through regular maintenance and testing procedures, clearly marking depths and potential hazards within the pool area, as well as having readily available safety equipment like life jackets and first aid kits.
Popular Hotels with Pools destinations